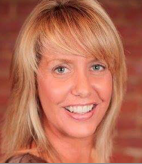 Facilitator:
Jackie Walton, Co-Facilitator
Facilitator:
Chris Van Wynen, Co-Facilitator
Fowlerville
Welcome
We are excited to welcome you to the Fowlerville CWBO and the opportunities that marketplace ministry will bring to Christian women in our area. Our goal is to serve the Lord through this ministry and offer a place where like-minded Christian women can join in fellowship, networking and support each other's faith, especially as we strive to be better disciples both in our home life and professional life. God has been speaking to Jackie's heart for quite some time to serve in a capacity that unites women who love the Lord and want to come together and share their faith in the business world. Chris has been searching her heart for where God wants her next and this is the place. A chance to learn, grow and help encourage other women to stay strong in our faith as we run businesses and interact in a professional environment.
We believe God has called us to help build a community network of professional women in the Fowlerville area, dedicated to Christ, to each other and to business building. CWBO is open to all Christian women from different sectors of the business world. For example, professional women who are business owners, work from home, work for corporations, sales professionals, ministry founders and executives. We hope to see you at our next meeting.